The Aultman & Ferguson Connection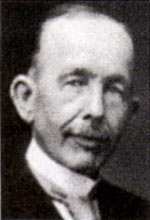 Because there have been two locations and different owners of the business, many have difficulty understanding the connection between the original owner, Samuel D. Aultman, and the current owner of the Ferguson Funeral Home, Robert B. Ferguson, Jr. The answer lies with the Mumaw family. This family connects the Aultmans and the Fergusons together through marriage.
The Lineage
Samuel D. Aultman was the son of Jacob and Rebecca Dobler Aultman. He was born April 15, 1845 in East Huntingdon Township, PA. At the time, the family farm stood on the south side of the Township road connecting the present day Scottdale-Smithton road to the "Corner Bookstore" intersection. Samuel had an older sister, Susanna, born in 1842. It is through Susanna that the connection is made between the Mumaw and Ferguson families.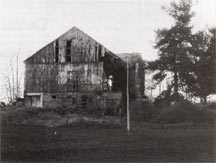 Susanna married Jonas Mumaw, who was also born in 1842. Jonas was the son of David Mumaw, who lived nearby the Aultman farm. David's cousin was George Mumaw. George's daughter Sally, born in 1864, married William Ferguson. So Sally Ferguson and Susanna Aultman Mumaw essentially became cousins through marriage.
The Mumaw Family
The Mumaw family farm was located less than one half mile east of the Aultman family farm. The Mumaw family was extensive and many descendents lived on the property. The original family home is still standing at the "Werry Meat Market" intersection. Some of William Ferguson's famous hand-carved wooden pieces are still in the Mumaw homestead. These artifacts provide a tangible tradition of what life was like for the Aultman and Mumaw families on the farm.
Even today, the Ferguson family remains close to the Aultman farm, with most descendents living within one half mile. Robert B. Ferguson and his brother William G. Ferguson currently reside in Mount Nebo in East Huntingdon Township, along the Scottdale-Smithton road and just north of the farm. Robert B. Ferguson, Jr. and his wife Ronda Mills-Ferguson reside south of the farm also in East Huntingdon Township at Hightor.
The original location of Ferguson Funeral Home was at 120 Pittsburgh Street, Scottdale. The funeral home moved in 1936 when a new building was constructed at 105 Spring Street. This was the result of the business moving to become a funeral home that could serve the entire community. You can learn more by visiting our page on the History of the Ferguson Funeral Home.